HALF TURNINGS
AS
APPLIED ART
by
MICHAEL HOFIUS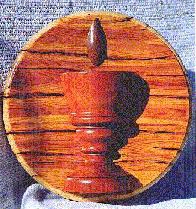 FLAMING CHALICE PLAQUE





Michael combines the natural beauty of Appalachian Lumber with his unique turning style to create turned Wall Plaques with applied Half Turnings.

The plaque shown above is turned in spalted Pine. The applied Flaming Chalice is in Cherry. Other wood combinations are available such as Walnut on Cherry, Walnut on Pine and Pine on Walnut.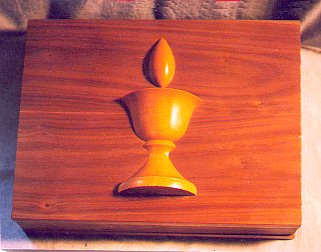 This Church Membership Book is made of Appalachian Walnut with applied Cherry Flaming Chalice. It includes a three ring binder system and sturdy piano hinge for better durability. It will hold 11 inch x 8-

1/2 inch three holed sheets.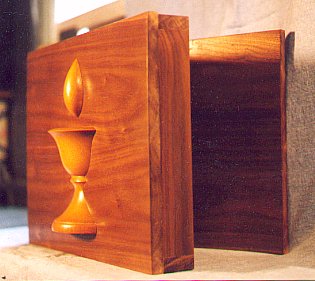 The Membership Book, shown here open, can also be created in other wood choices and in any size. Whatever your needs, Mike will accomodate them. The Book size shown is available for $100 plus shipping and handling.



To place an order or to inquire about special needs E-mail Mike or call him at (276)591-3729.




Back to Mike's main page



Chalice House Artists
624 Moore Street, Bristol, VA 24201
(276)591-3729

ahaubalam@mailcity.com